Opportunity
Redesign an international NGO's quarterly and annual reports to better communicate organizational impact to donors.
Key Insight
While the report was full of informative (though sometimes redundant) content, and anyone who wasn't already familiar with the organization wouldn't have understood the "big picture" of why the information was meaningful.
Quick Wins
Create the internal process for collecting qualitative and quantitative data each quarter; improve page layout; develop a template that would be consistent from quarter to quarter; supplement impact metrics with baseline targets and progress toward goals; and provide visuals depicting how each program works.
Here are the quarterly report pages, before and after.
BEFORE: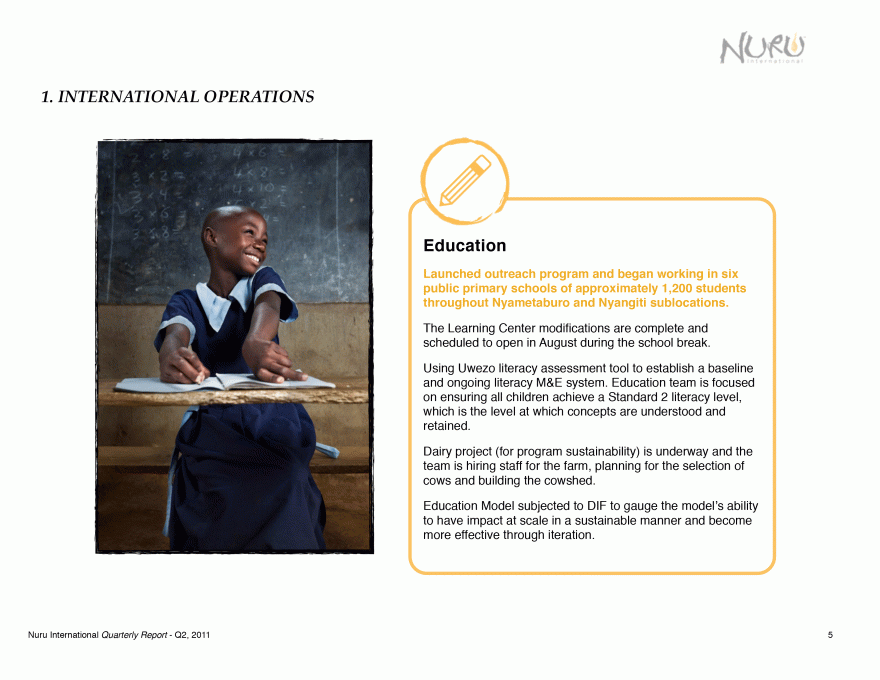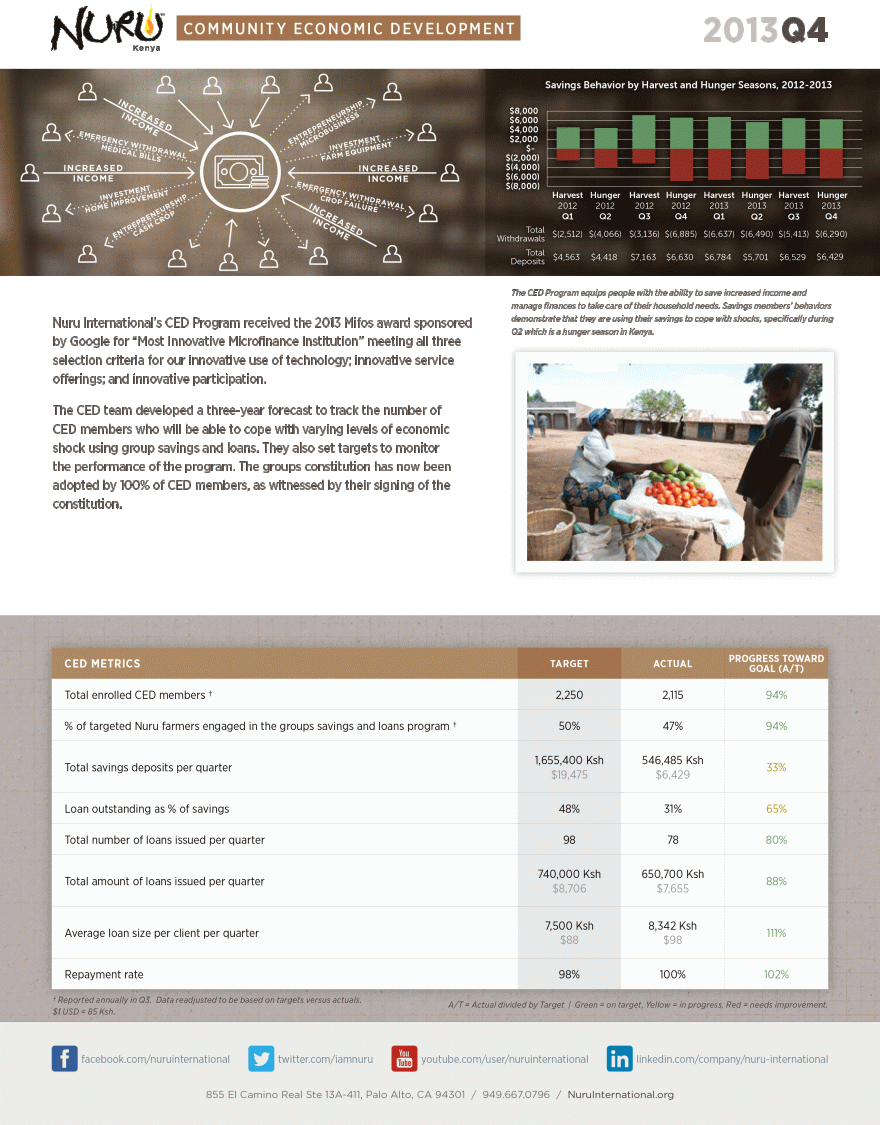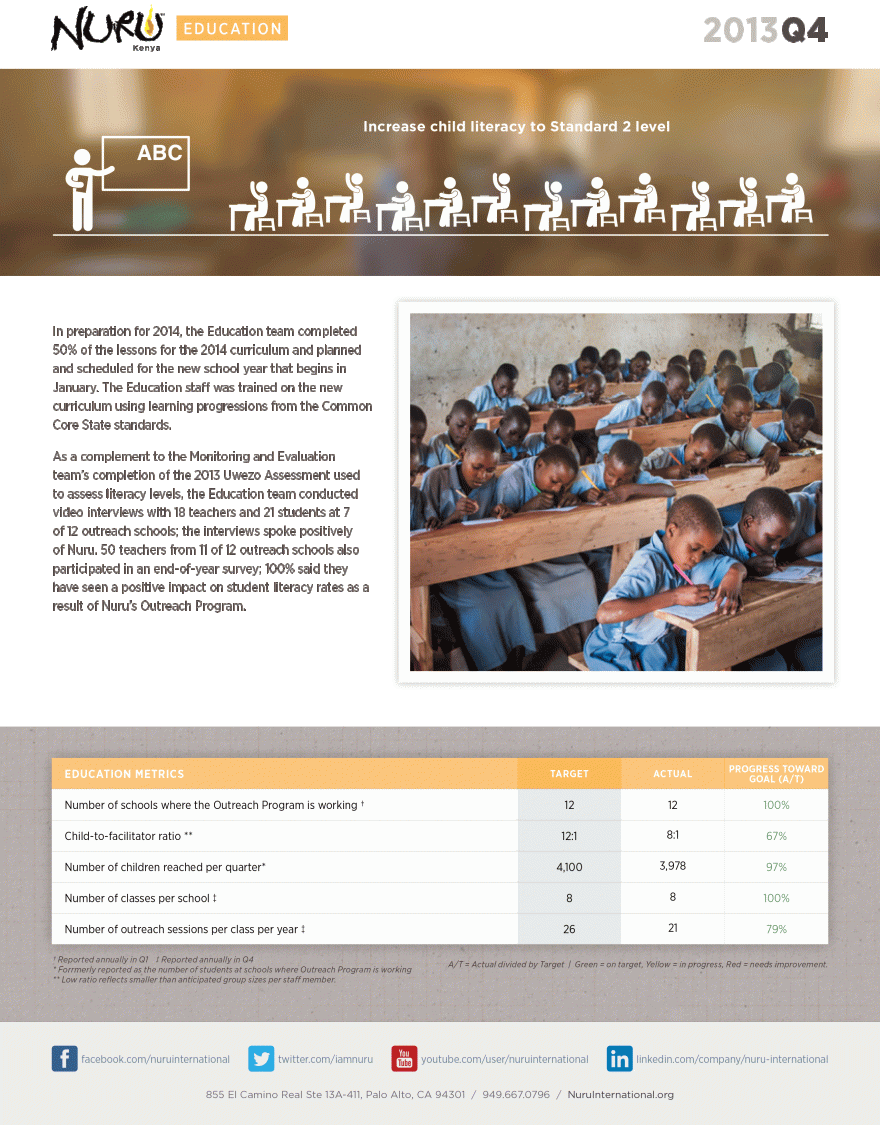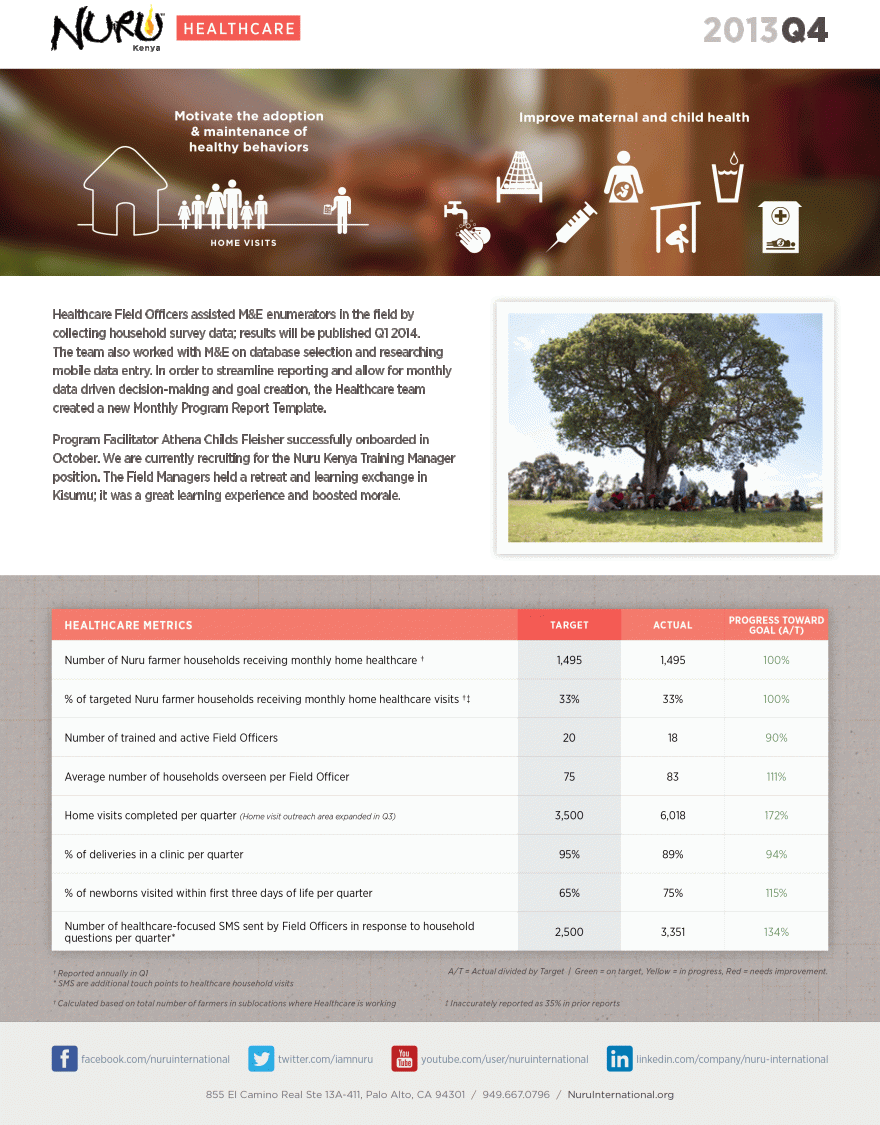 Big Wins
19th Annual Communicator Award of Excellence Winners
2013 Gold Award of Excellence
Title: Nuru International Annual Report
Category: Annual Report / Non-Profit
19th Annual Communicator Award of Excellence Winners
2013 Silver Award of Distinction
Title: Nuru International Annual Report
Category: Websites / Non-Profit
2013 Davey Awards
2013 Silver Award
Title: Nuru International Annual Report
Category: Print Collateral / Annual Report