Opportunity
Conduct a pro bono external communications audit to enable Cholangiocarcinoma Foundation (CCF) to maximize its impact and outreach. Review website and conduct thirteen total key stakeholder interviews with staff and board members; caregivers; clinicians; donors; nursing advisory board, partner organizations, patients/research advocates, pharma and researchers.
Key Insight
In the staff team's passion to provide maximum information on a rare disease, the website was a "Frankenstein" — new features and pages added over time without taking any old information away — making it difficult for visitors to navigate and for staff to update.
Quick Wins
Prior to the audit, internal conversations placed a lot of emphasis on how nonprofit staff and volunteers could better reach doctors with information of how to treat Cholangiocarcinoma patients; in realizing that patients were the ones scouring the web for information about disease, treatment and research studies, we realized that patients were better positioned (than staff and volunteers) to reach doctors with information.
Big Wins
Rich insights from key stakeholder interviews produced actionable recommendations.
Here are sample insights and recommendations: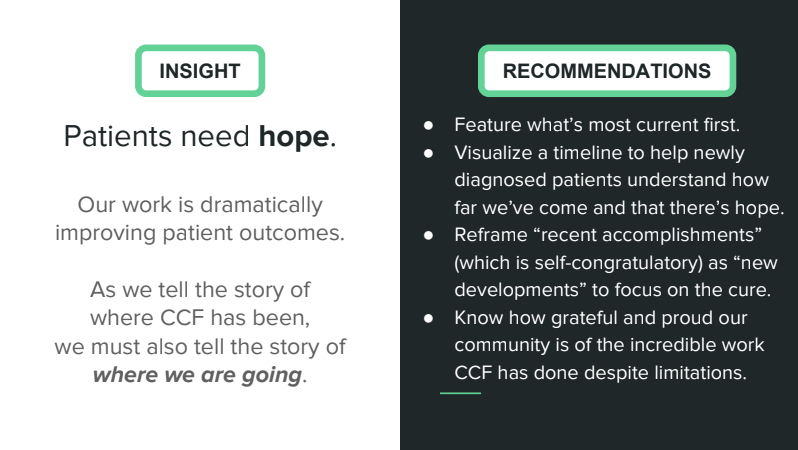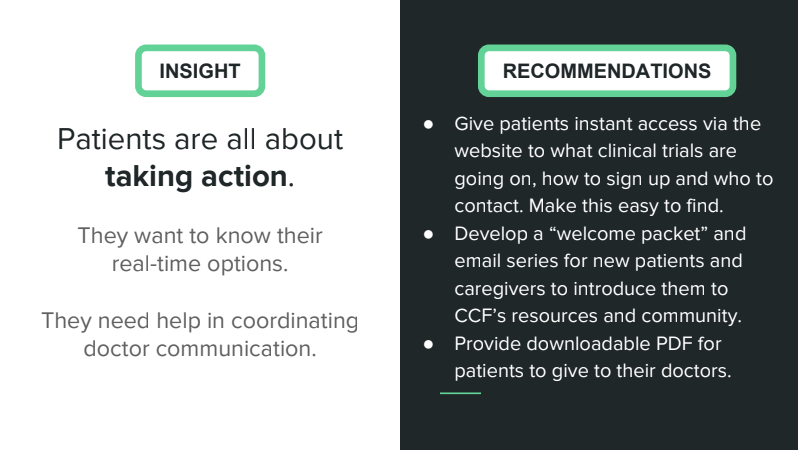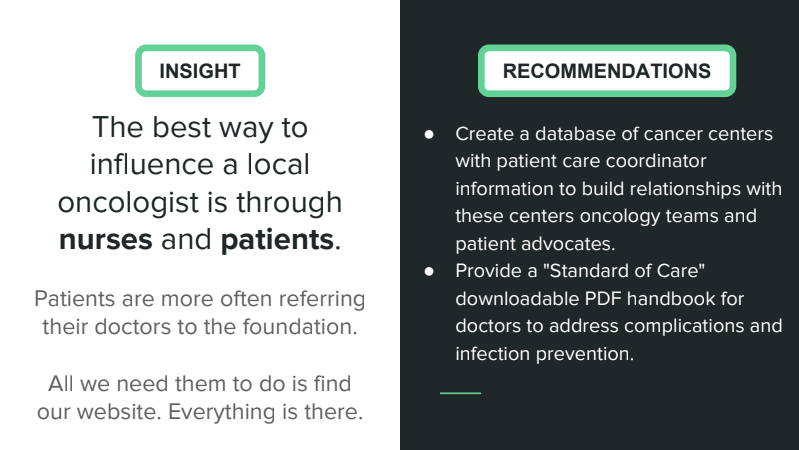 This pro bono project was completed in partnership with Ein Communications in Washington, DC.