Opportunity
Raise money to drill deep water wells in rural Kenya while also building national awareness in the U.S. for Nuru International, an NGO that had only operated in rural Kenya for four months at the time; target college campuses to "ride the wave" of student-led advocacy created by well-known organizations.
Key Insight
Unite student participants across the U.S. by creating a replicable experience across event sites and using a compelling visual brand identity.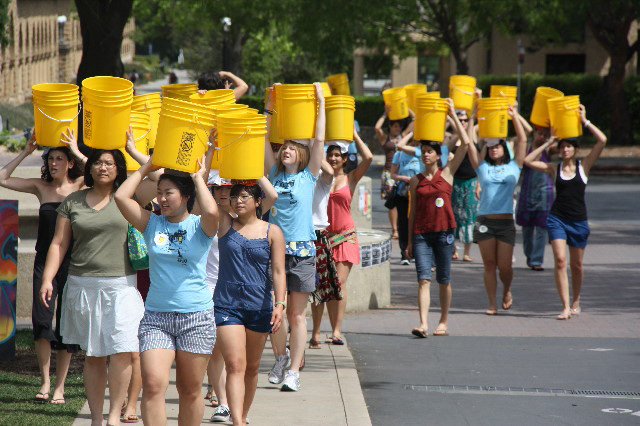 Quick Win
Eleven universities participated in "Be Hope to Her" (BH2O+), recruiting 900 participants to carry buckets of water on their heads in solidarity with girls in rural Kenya who spend over three hours a day fetching water for their families; raised enough money to drill four wells in Kenya.
Big Win
By working through existing student clubs to create local ownership of the event, we scaled the event to 26 sites and 1,500 participants the second year; and despite not officially hosting the event for a third year, 18 sites still hosted an event and raised money for Nuru International. Several of Nuru's committed supporters have since hosted additional events, carrying on the legacy of BH2O+ and continuing to advocate for clean water access as a basic human right.
2009 U.S. Events Recap Video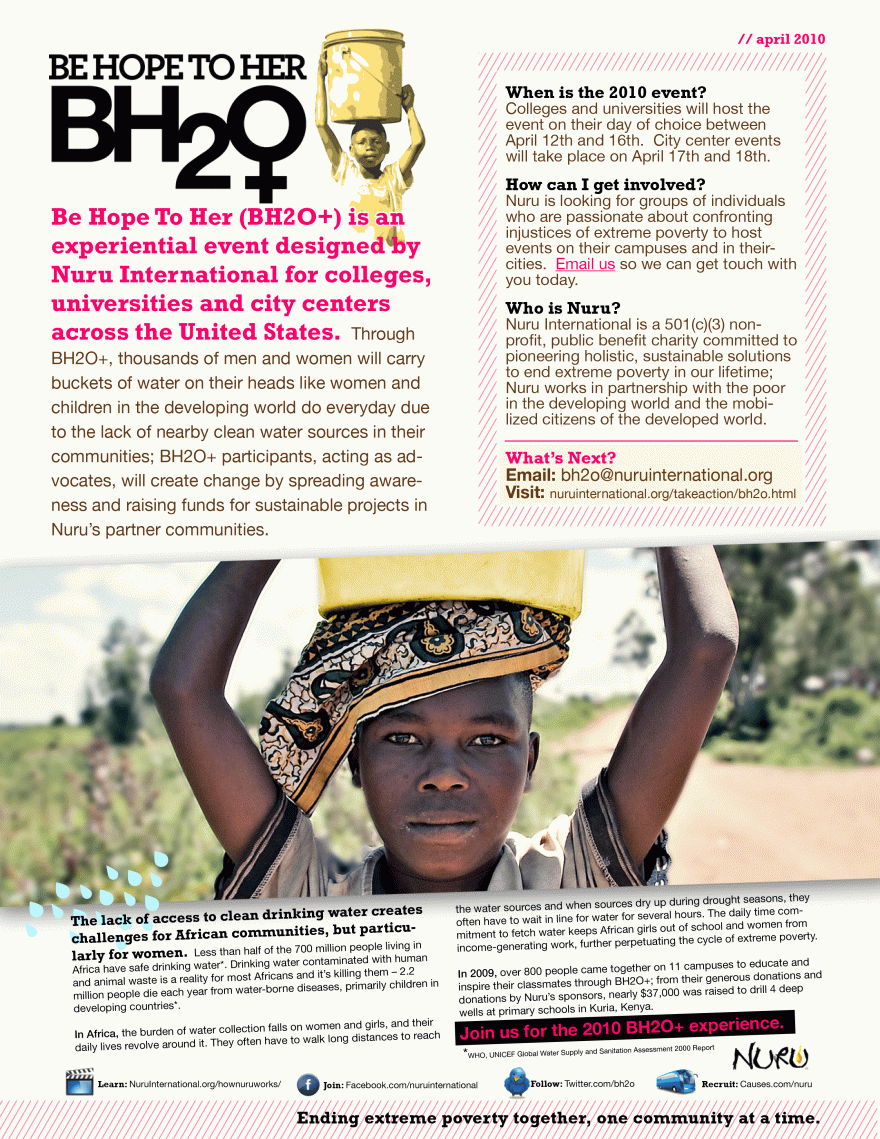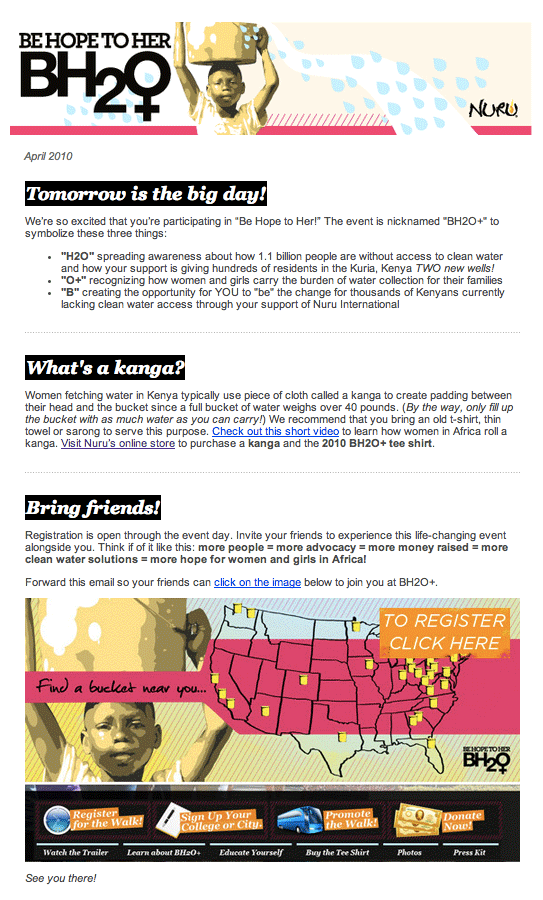 2010 Global Events Recap Video