Opportunity
Many international development donors, such as USAID, Global Fund and DFID, require proof from grant recipients that staff are up-to-date on best practices in preventing bribery, fraud, trafficking and harassment in the workplace. Population Services International (PSI) needed to:
‣ Update and launch an annual compliance course;
‣ Mandate that 100% of staff complete it by December 31st; and
‣ Beat the prior year's completion rate of 60%.
Key Insights
No one fights to be first in line to take a compliance course, so I knew my internal communications campaign would need an extra strong dose of creativity. I started with these insights:
✔ Ultimately, managers are responsible for ensuring direct reports do what is required of them;
✔ Reporting real-time results in a transparent way can produce positive peer pressure, since the course is mandatory; and
✔ Healthy team competition never hurts.
Quick Wins
I partnered with the HR and Global Internal Audit teams to customize the online course according to donor requirements and with IT to build a custom application called "Training Tracker" to make it "easy" to track completions.
I designed a campaign called the 100% Club. In order for individual staff to be inducted in the 100% Club, every single member of their team had to complete the course by the deadline.
I hung up teaser posters three weeks before the compliance course was announced — and the posters worked; one staff member told me it was driving her crazy not knowing what the 100% Club was all about!
The teaser poster for the "Join the 100% Club" campaign: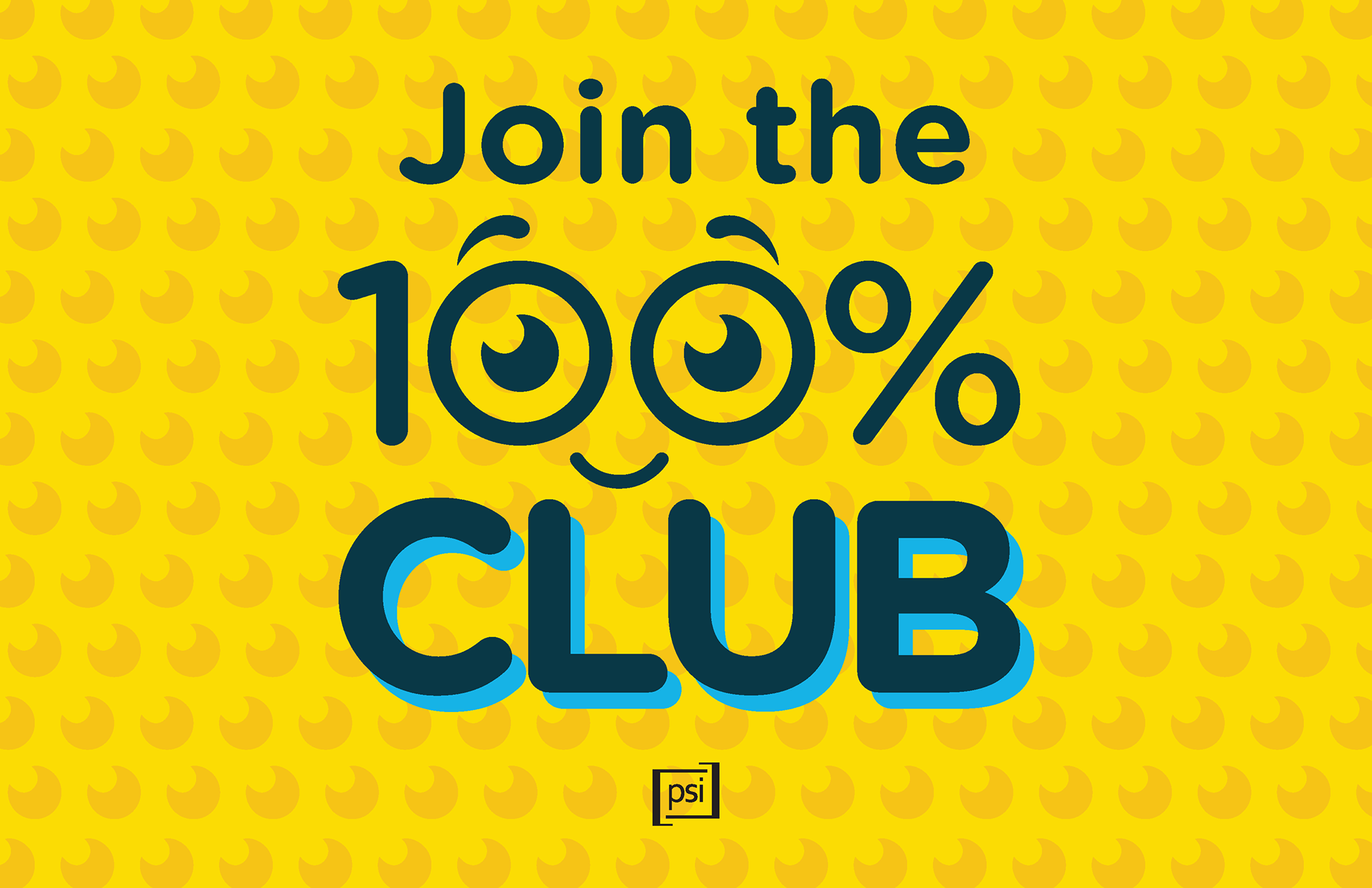 During the three weeks the course was live, managers received a daily update celebrating teams that achieved 100% completion and invited them to a special induction ceremony.
The poster announcing the "100% Club" induction ceremony: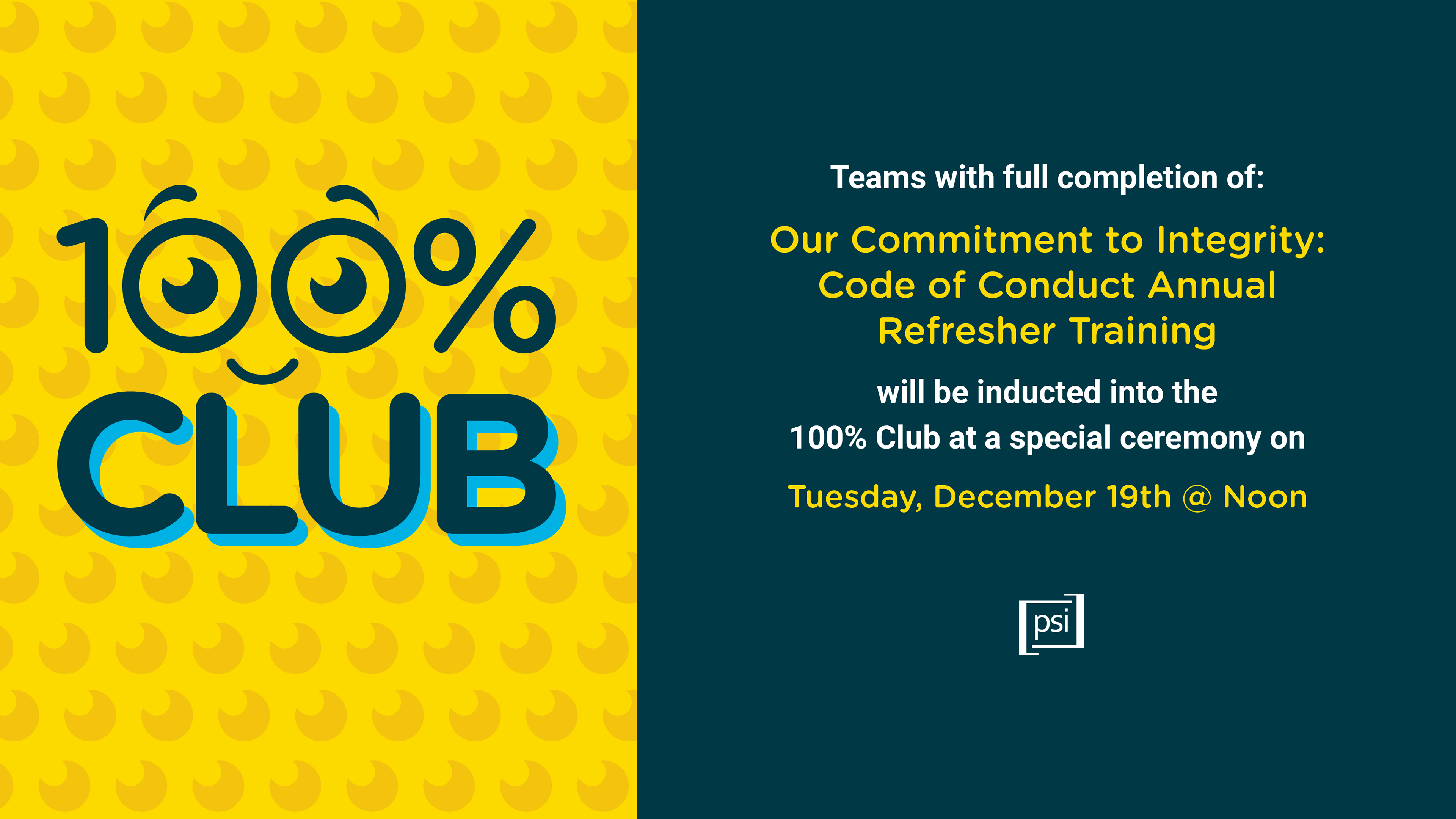 Big Win
Staff achieved 85% completion in three weeks! Had the total been adjusted for staff on vacation, parental leave, technical assistance travel and new hires, the recorded completion would have been closer to 90%.
Staff invited to the induction ceremony enjoyed a snack buffet, a personalized certificate of completion and a bragging-rights sticker to wear proudly (in the style of "I voted today!" stickers).
Importantly, the custom "Training Tracker" application was built to track annual completions for all company courses (online and in-person sessions) in a transparent, accessible way.
Personalized, signed and dated completion certificates for members of the 100% Club: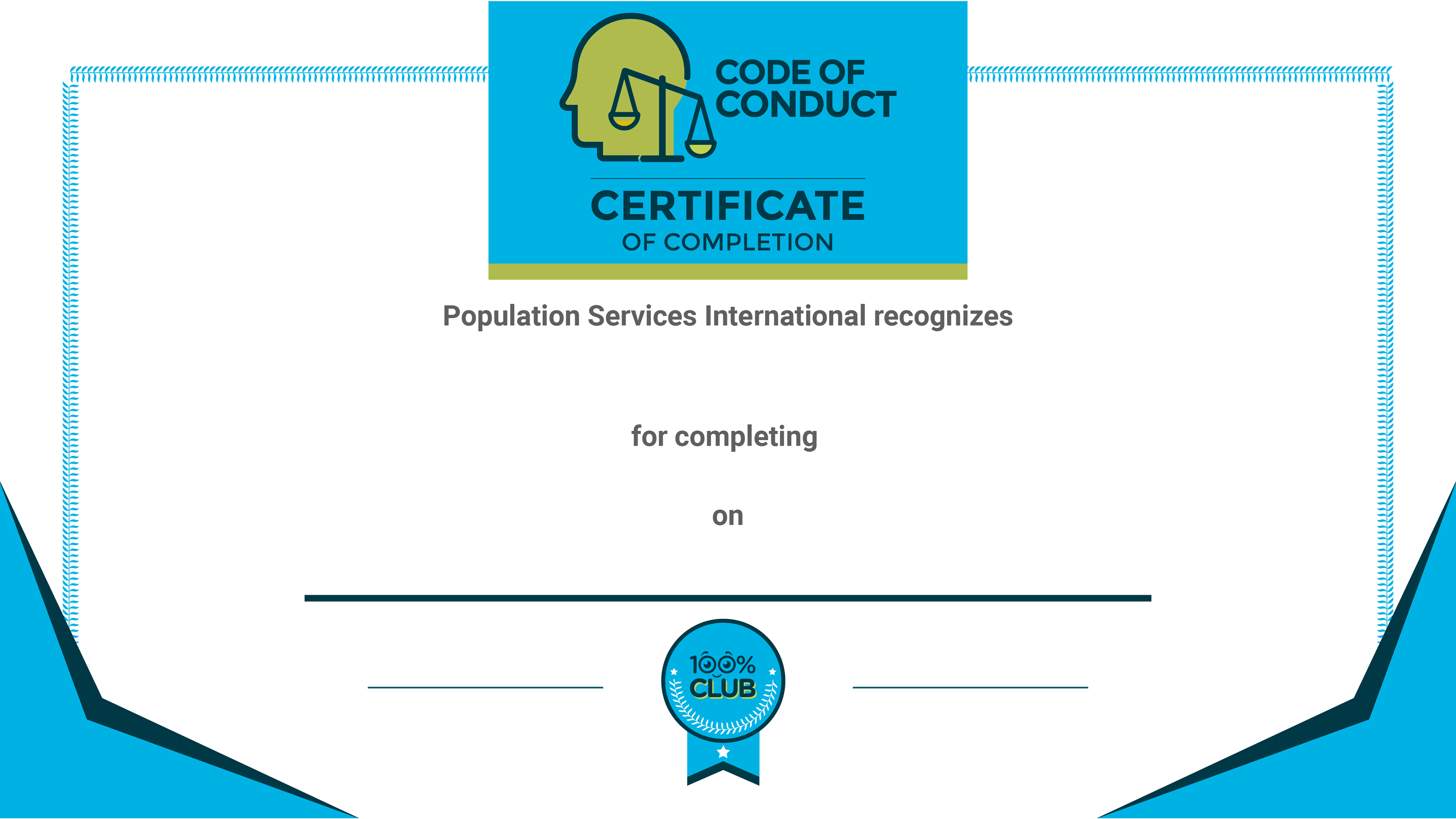 Stickers for members of the 100% Club: